From our succulent Avalantino to tri-colored peppers, crispy Long English cucumbers and more, everything we grow at BC Hot House is packed with nutrition and flavor, delivered fresh, and grown to your specifications.
Discover the just-picked look, feel, and taste of produce that will keep your customers coming back for more. Discover the BC Hot House Difference.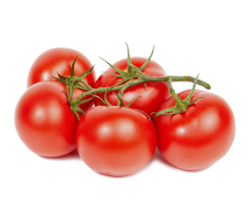 Avalantino
Deep red and round, this exciting greenhouse-grown tomato varietal delivers a flavor and sweetness that is exceptional for a tomato of this size. Similar to Campari tomatoes, but packed on the vine for a more fresh-picked look and taste. A five-star favorite.
*Exclusively grown by BC Hot House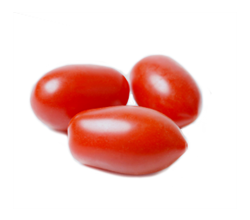 Grape
Our Sweetelle grape tomatoes have exceptional flavor and a crisp texture that's second to none. Delivers an excellent shelf life, too.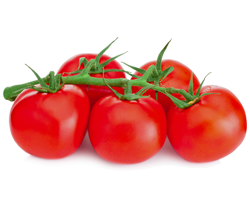 On the vine
Medium-sized tomatoes grown from premium seeds and picked with their thick, green vine attached. The skin is a little softer and the core is a little juicier than many other varieties, giving them a just-picked flavor. Excellent in salads or on their own.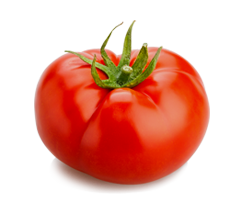 Beefsteak
Large tomatoes with an old-fashioned shape and a deep red color. Firm in texture with plenty of flesh, a thicker core, and fewer seeds than many other tomato varieties. Their sweet flavor is great for sandwiches, salads, stews, stuffed, or baked whole.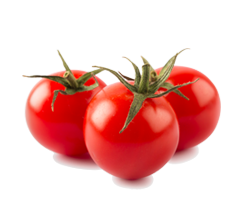 Cherry
Bright red with a light skin on the outside and a lot of juiciness in the inside. A great tomato for salads, snacks, party platters, sautés or garnishes.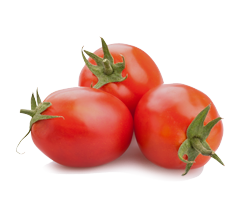 Roma
A perfectly egg-shaped tomato. Rich red color and great for cooking or chopping.
Quality Delivered Fresh. Contact us today to learn more about what we can do for you.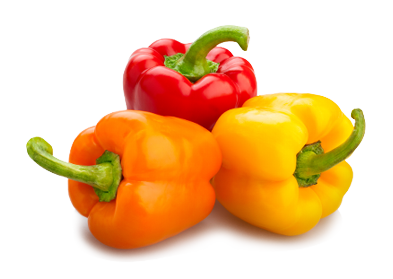 Red, Orange, and Yellow bell peppers
Perfectly block shaped and high in vitamins A, C, and E, our bell peppers come in three vibrant color varietals: Red (Redline/Maldonado), Yellow (Rookie) and Orange (Orbit).
Quality Delivered Fresh. Contact us today to learn more about what we can do for you.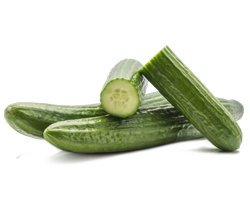 Long English cucumbers
Seedless with a deep green, unwaxed skin that is always sweet and crunchy. Great for salads, sandwiches, salsas, dressings, dips, sauces, soups, garnishes and cold vegetable platters.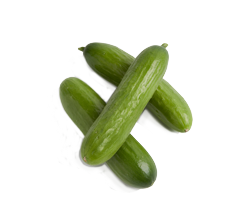 Mini cucumbers
A mini version of the Long English Cucumber. Crunch texture and sweet flavour makes them a great snack alone or in salads, cold vegetable platters and garnishes.
Quality Delivered Fresh. Contact us today to learn more about what we can do for you.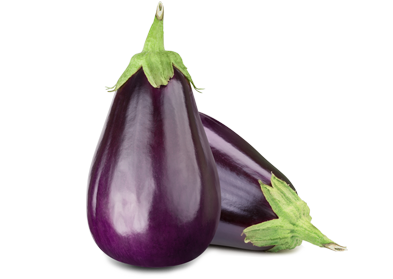 Mini eggplant
Tear shaped, deep purple, and delicious, our shiny Taurus eggplants will make the perfect addition to your favorite recipes.